I have been wanting to redecorate the spare bedroom for awhile now. It's our catch all room for everything right now. Chris keeps all of his boxes for his job there, the unused treadmill, and of course the guest bed are in there too. I want to turn it into my girly room since Chris has his office which he gets to decorate I want my own room.
I've already picked out the bedding and wall color for it. I didn't take a picture of the paint color for the wall but it's called Bermuda Bay and it's by Glidden Paint. It's a blue gray color and I want to paint the bed a soft white and get some cheap end tables from Craigslist and paint them black. Here is my idea for the room maybe one day soon in the near future I'll be able to start working on it.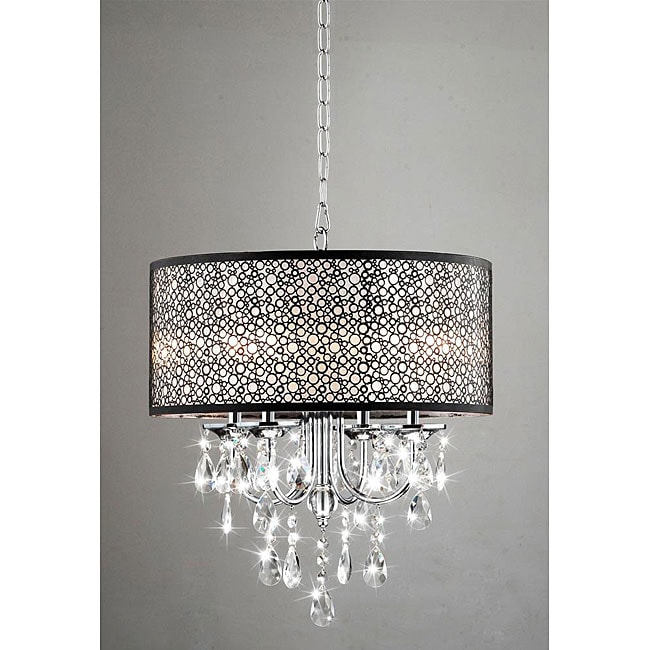 Chris doesn't want me to remove the ceiling fan in there but I don't ever use it. Plus this looks a ton better!
I am in LOVE with this bedding. Once I saw it I had to design the whole room around it.